In Memory of Our Loved Ones
March 6, 1944 - August 13, 2019
Martha Grace Allen-Watkins, 75, of Bryan, passed away on Tuesday, August 13, 2019. She was born on March 6, 1944 in Bryan to her parents, Amos and Tinsye Ball. She graduated from Bryan High School and attended the University of Texas at Austin. Martha had an eye for realty and was Real Estate Agent for many years. She attended Connecting Point Church and found comfort in the Word of the Lord. Martha cherished her family and will be missed by all who knew her.
She was preceded in death by her parents; and her sister, Margie Brannen Pierce.
Martha is survived by her husband, Bill Watkins; children, James Robert Allen and his wife, Monica Ann Allen, Kevin Wayne Allen, and Jason Edward Allen, Denean, Tanya, and Doug Watkins; grandchildren, Sarah, Marissa, Avery,Wesley, Stacy, Justin, Jana, Jeffrey, and Miranda; sisters, Linda Wallace and her husband, Bill Wallace, and Suellen Dooley; brother-in-law, Jim Pierce; nieces and nephews, Terry, Sherry, Jay, Joanne, Jeff, David, and Jim; and a host of extended family members and friends.
In lieu of flowers, donations may be made to Connecting Point Church Celebrate Recovery Fund, 410 Harvey Rd, College Station, TX 77840.
Visitation will be held from 1:30 to 3:30 p.m. Sunday, August 18th at Callaway-Jones Funeral Center, 3001 S. College Ave., Bryan, TX.
Wanda Elliott Todd's Daughter
July 7, 1968 - May 8, 2019
Patricia Elaine "Tricia" (Todd) Bond passed away Wednesday, May 8, 2019 at her home on Bolivar Peninsula. Tricia was born July 7, 1968 to Charles and Wanda (Elliott) Todd.
She grew up in Bryan and graduated from Bryan High School in 1986. She will be remembered as a loving, compassionate person who loved her family and friends and was always ready to help when someone was in need.
She had a passion for floral design where she worked for several years, until she found her greatest passion, being a mother to her children Brier and Samuel, to which she devoted the rest of her life.
Tricia loved the outdoors especially being around the water. She grew up boating, fishing and water skiing. She had a great love for the ocean and chose to retire there to enjoy the beach with sand under her feet and the breeze in her hair.
She spent extensive time in the Florida Keys in the last few years and recently traveled on a cruise to Cozumel with her family.
She is survived by her daughter, Brier Bond of Huntsville; her son, Samuel Bond of Huntsville; companion, Michael Doran of Conroe; her parents, Charles and Wanda Todd of Bryan; a brother, Chuck Todd and wife Doni of Fate, Texas; niece, Shelby Todd of Austin; and numerous friends and relatives.
To honor Tricia's life, her family will hold a memorial service at 1:30 p.m. Saturday, June 15, at Memorial Funeral Chapel in Bryan.
David Kindt's Wife
August 14, 1944 - October 23, 2018
Peggy Hawks Kindt, of Kurten passed away Tuesday, October 23, 2018. A Memorial Service will be held at 2 p.m. Sunday, November 4, at Bethel Lutheran Church, 4221 Boonville Road, Bryan, where she was a member for over 50 years. Visitation will follow the service.
Peggy was born in Brazos County to Asa & Vera Hawks. She retired from BISD after 27 years. She was an encourager, especially to possible at-risk students.
She is predeceased by her parents; her father and mother-in-law; and four brothers-in-law.
Survivors include her husband of 51 years, David; a daughter, Kelli and Michael; a son, Brown and Renee; and two sisters, Evelyn Greer and Ann Jamison; two sisters-in-law, Shirley Kindt and Linda Tewes; and three beloved grandchildren.
The family would like to thank the staff at Generations Center for Senior Living for their loving care of Peggy for the past eight years.
In lieu of flowers, memorial contribution may be made to the Diabetes, Kidney, Heart or Lung Association; or to Bethel Lutheran Church Pre-School.
Norma Kindt's Mother
Eleanor Josephine Franze Kindt, 99 of Bryan, Texas, passed away on Tuesday, June 19, 2018, at her home surrounded by her loving family. Visitation will be Monday, June 25, 2018, beginning at 11:30 a.m., followed by a service at 1:00p.m. Both will be at the Hillier Funeral Home in Bryan, Texas. Burial will follow at Kurten Cemetery in Kurten, Texas.
Eleanor was born on July 7, 1918, on the family farm in the Kurten Community to Reinhold and Mary Josephine Gerke Franze. It was here that she learned about God's creation, growing and caring for plants, taking care of animals, having a good work ethic, and the love of family. She had a wonderful childhood that she shared stories about with her family throughout her life.

On September 17, 1939, she married Emmett August Kindt at the Kurten Church where they both grew up and would continue to play an active role in the raising of their family.

Eleanor's greatest passion was her family. She enjoyed being a wife, mother and grandmother. She spent many years volunteering her time to School and church activities. Her love of children led her to especially be active in the children's Sunday School department where she taught and led the children's music.
She was an avid gardener, earning the Brazos Beautiful Award one year. She was a great hostess and was especially known for her dill pickles and making butter pie from an old family recipe.

She was an incredible woman – a woman of great strength, strong faith and an encourager.

Eleanor is survived by three daughters, Norma Wheat of Spring, Texas, Karen Smith, and Cheryl Akins and husband Tim of Bryan, Texas. She is survived by five grandchildren, Shannon Wheat, Melody Wheat Laughbaum and husband Kyle, Caton Milstead, Jeremy Smith, and Heather Smith Barron and husband Collin. She is survived by seven great grandchildren, Morgan Smith, Madison Smith, Olivia Barron, Kara Laughbaum, Mitchell Laughbaum, Kassie Laughbaum, and Mason Laughbaum. Eleanor is also survived by a wonderful and loving caregiver of nine years, Helena Pantanggu.

She was preceded in death by her husband, Emmett August Kindt, one daughter, Gail Eleanor Kindt, and three grandchildren, Caulder Milstead, Natalie Smith and Christopher Smith.
In lieu of flowers, contributions can be made to Meals of Love, Zion Church of Kurten, P.O. Box 41, Bryan, Texas 77808.
September 1, 1945 - May 21, 2018
Wife of Hugh Seale
Rebecca "Becky" Seale, 72, of Bryan passed away peacefully on May 21, 2018. Visitation will be held Wednesday, May 23, from 5:30 to 7:30pm., at Callaway Jones Funeral Home in Bryan. A funeral service honoring Becky will be held at 10am, Thursday, May 24, 2018, at First United Methodist Church in Bryan. Interment will follow at Smetana (Mt. Calvary) Cemetery in Smetana. Life Tribute Services are in the care of Callaway-Jones Funeral and Cremation Centers Bryan-College Station.
Becky was born on September 1, 1945 in Bryan, Texas to AM Joe and Elizabeth Dillard. She was the big sister to her brothers Jeff, Roy, and Jack. She attended Bryan schools and graduated from Stephen F. Austin High School in 1963. Becky attended North Texas State University, Allen Academy Junior College and graduated from Texas A&M University in 1967. She was in one of the first graduating classes of women at A&M, a proud Aggie for sure. After graduation, Becky began her teaching career. She impacted many students during her years of teaching at Bonham Elementary, St. Joseph Catholic School and Crockett Elementary. She continued her career in education with Bryan ISD as a computer technologist. Becky retired from Bryan ISD with 47 years of service.
December 5, 1969 Becky married Hugh Seale. She was a devoted, loving wife to Hugh and mother to two sons, Allan and Patrick. Becky took pleasure in her family and pride in her grandsons, Kaison and Cooper.
First United Methodist of Bryan and the Mary Porter Sunday School class were an important part of Becky's life. She was a member of Alpha Delta Kappa honorary sorority for educators. Becky was an excellent cook and a master at making Christmas candies. She always loved her Summer Sisters and their gatherings and time spent together every summer.
Becky is preceded in death by her parents, AM Joe and Elizabeth Dillard of Bryan; and her brother, Jeff Dillard of Katy. She is survived by her husband, Hugh Seale of Bryan; two sons, Allan and Patrick Seale, both of Bryan; two grandsons, Kaison and Cooper Seale, both of Belton, Texas; brothers, Roy Dillard and his wife Shane and Jack Dillard both of Bryan; her nephews and nieces, other relatives, and close friends.
Becky will be remembered as a wonderful wife, mother, grandmother and friend to many and greatly missed until we see her again. During her illness the past several years, she was lovingly cared for by her husband, Hugh and son, Allan.
The family asks that in lieu of flowers, donations be made to Hospice Brazos Valley.
October 18, 1941 - March 20, 2018
Husband of Brenda Brown
Thomas Allen Frailicks, 76, of College Sation, passed away on Tuesday, March 20 2018. A Life Celebration will take place on Sunday, March 25, 2018 from 12-5 PM at King Oaks Pavillion located at 8821 Co Rd 175, Iola, Texas 77861
February 5, 1939 - April 20, 2017
Husband of Annette Bomonskie
Roland Harrison, 78, of Bryan, passed away on Thursday, April 20, 2017, in his home surrounded by his loving family. Roland's family will receive guests during visiting hours from 4 to 7 pm on Sunday, April 23, 2017, with a Rosary recited at 5 pm at the funeral home. Mass of Christian Burial will be at 11 am on Monday, April 24, 2017, at St. Joseph Catholic Church, Monsignor John A. McCaffrey officiating. His interment will be at Mt. Calvary Cemetery. Services are in the care of Callaway-Jones Funeral and Cremation Centers Bryan-College Station.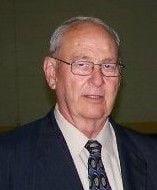 Husband of Nancy Gerke
Joseph W. Krolczyk, 78, of Bryan, went to be with his Lord on Saturday, April 1, 2017. A time for family to receive friends will be from 5-8 PM on Monday, April 3, 2017 at Hillier Funeral Home of Bryan. A rosary will be recited at 7:00 PM. Mass of Christian Burial will be held at 3 PM on Tuesday, April 4, 2017 at St. Joseph Catholic Church in Bryan with Fr. Darrell Kostiha officiating. Interment will follow at Mt. Calvary Catholic Cemetery.
Joe was born on February 5, 1939 to Joe John and Audrey Fay (Sandel) Krolczyk in Bryan. He graduated from Stephen F. Austin High School and then Texas A&M in 1961. He served in the Texas National Guard and while serving found and married the love of his life, Nancy Gerke Krolczyk. Joe founded and operated Kesco Supply in 1975. The business remains in the family today.
Joe was a member of St. Joseph Catholic Church and an Honorary Life Member of the Knights of Columbus Council 1834. He was also a member of the American Legion Earl Graham Post 159 and loved hunting white tail and mule deer along with elk and even fishing occasionally.
Joe is preceded in death by his parents and twin sisters, Mary Krolczyk Evans and Martha Krolczyk Stanley.
Joe leaves behind his loving wife of 56 years, Nancy; son, Kevin and his wife, Abbie; two grandsons, James Dudley and William Dalton; his mother-in-law, Mattie Gerke; and numerous nieces and nephews.
Obituary for Rev. Nann McMullen (Tommie Daniel's daughter)
Rev. Nann McMullen Haynesville, LA Memorial services for Rev. Nann McMullen, age 49, will be held at 2:00 pm, Thursday, August 11, 2016, at the Haynesville United Methodist Church, Haynesville, LA, with Rev. R.B. Moore presiding. Nann was born on April 20, 1967 to James Thomas and Nancy Jean Daniel in Bryan, TX and passed away on Sunday, August 7, 2016 in Haynesville, LA. She was preceded in death by her mother, Nancy Jean McDonald and step-mother, Sally Lee Carl Daniel and the grandparents that raised her C.L. and Mary Clem McDonald and the great-grandmother who spoiled her, Nona Hampton. Left to cherish her memory are her father, James Thomas Daniel of Cleveland, TX; bonus mom, Aliscia L. Banks and husband, Steve of Monroe, LA, bonus sister Molly Pilgreen and bonus brother Liles Banks. Rev. McMullen is a graduate of Louisiana Tech University with a degree in education. She later pursued her master's degree in Occupational Therapy where she practiced in Rapides Parish. At the age of 43 Nann found her passion and began her pursuit of service to the Lord. She attended Asbury Seminary in Wilmore, Kentucky. Upon graduation, she received her first assignment at Haynesville United Methodist Church, Haynesville, Louisiana where she quickly became submersed into the church and the community. The people of Haynesville called her "The Peoples Pastor", where she ministered to whomever was in need regardless of religion, race or creed. Her contagious smile will be missed by all. In lieu of flowers the family requests donations to Haynesville United Methodist Church, P.O. Box 505, Haynesville, LA 71038 or Families Helping Families, 5200 Northeast Road, Monroe, La 71203.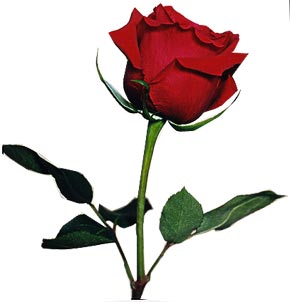 Norma Jo Pickett Faulk (Wife of Hardy (Bob) Faulk.



Obituary
Norma Jo (Pickett) Faulk LUBBOCK-Norma Jo (Pickett) Faulk, my wife, who I have dearly loved for more than 49 years, has died. She was born on Sept. 3, 1941, in Colorado Springs, CO. Norma graduated from Westmar College in Le Mars, Iowa in 1963 with a degree in elementary education. Accepting a teaching position in North Las Vegas, NV, she taught for six years. In Jan. of 1965, we met, and on Dec. 11 of that year we were married. After enduring four years in Bryan-College Station while I attended the College of Veterinary Medicine at Texas A&M, Norma and I moved to Lubbock in Aug. of 1975, where she had lived until her death on Nov. 23, from heart and kidney failure. She is survived by me and her many good friends. She is sorely missed. -Bob Faulk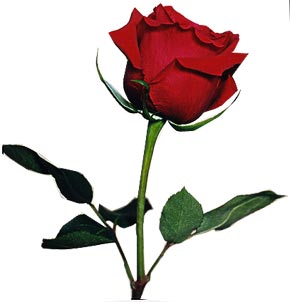 Letbetter, Sanders (Husband of Esther Norcross Letbetter).


January 2, 1933 – October 28, 2014
Sanders Letbetter, 81, of Bryan passed away on Tuesday, October 28 at St. Joseph Regional Health Center in Bryan. Funeral service will be at 10am, Friday, October 31, 2014 at Central Baptist Church, 1991 FM 158, College Station. Interment will follow in the College Station Memorial Cemetery Aggie Field of Honor. A visitation was held from 6 to 8 on Thursday, October 30. Funeral service is the care of Callaway-Jones Funeral Home and Crematory.
Sanders was born to Elmo and Myrtle (Spencer) Letbetter on January 2, 1933 in Brownwood, Texas. He served in the United States Army and the Texas National Guard and was very proud to be an American. Sanders was known to be the first to always stand for The National Anthem at any event he attended. He received his degree from Baylor University but was a true Fighting Texas Aggie through and through. He was employed with A&M for 25 years with the last 11 years as the Director of Collegiate Licensing earning numerous awards in this field.
Sanders served in the United States Army and the Texas National Guard, an active member of the Kiwanis Club, President 1968 and Kiwanian of the year in 1986. He was invited many times to be a "Muster Day" speaker. As a long time member of Central Baptist Church, Sanders enjoyed singing in the choir, being in many Easter Pageants, serving in the Prayer Room, the Billy Graham Phone Center, and anything he was called to do.
He is preceded in death by his parents; his infant son, Kenny Ray Letbetter; and his brother, Jack Letbetter.
Leaving his family to cherish his memory are his wife, Esther Letbetter; his sons, Kevin Letbetter, David Nichols and wife Jennifer, Kurt Daniel and wife Kara; his daughters, Karen Letbetter Lavender and husband Charles, Katherine King and husband Charles; grandchildren, Courtney, Meagan, Joshua, Brandon, Kyle, Preston, Laci, Mia, Christian, Parker and Kevin Jr., and Kacee; sister-in-law Delois Letbetter; the mother of his children, Alaide Letbetter; and other relatives and close friends.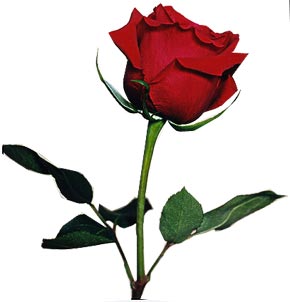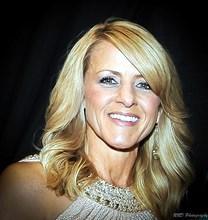 In Memory of
Claire Louise Davila
May 11, 1967 - April 13, 2015
Claire Davila, born Claire Louise Gregg on May 11, 1967, passed away peacefully in Bryan, TX. on Monday April 13, 2015 with her family by her side after a long battle with a rare heart disease.

Mass of Christian Burial will be held at 10:00 a.m. Thursday April 16 at St. Joseph Catholic Church with Reverend Monsignor John McCaffrey officiating. Interment will follow at Rest-Ever Memorial Park Cemetery. Visitation will be from 5:00 – 7:30 p.m. Wednesday at the church with a 7:00 p.m. rosary.

Claire was born in Bryan, TX. and attended St. Joseph School, Bryan High School, and Texas A&M University. She graduated with two degrees from Texas A&M; one in Accounting, and one in Business Computer Science. She worked as an Information Technology professional for twenty-five years. She enjoyed her career and all the people she met and places she was able to travel to for work.

She was happily married on December 17, 1994 to Arthur Oscar Davila. Over the course of their marriage they lived in Bryan, TX; Houston, TX; The Woodlands, TX; and Denver, CO. She also loved being a Mom to her daughter, Elisa, and especially loved watching her swim competitively, in her spare time. She loved spending time with and traveling with friends as well, where her favorite places to visit were Napa Valley and San Francisco.

She's been a lifelong parishioner of St. Joseph Catholic Church.

Claire is preceded in death by her brother Todd Gregg; and father-in-law, Arthur L. Davila.

She is survived by her husband, Arthur Oscar Davila; daughter, Elisa; parents, Elaine and Edward Gregg; sister and brother-in-law, Sarah and Tony Davalos and their children, Luke and Liza; sister and brother-in-law, Celeste and Pat Lacour and their son, Ethan; brother, Paul Gregg of Houston; mother-in-law, Minerva Davila; brother-in-law and sister-in-law, Ralph and Dora Davila and their children, Bonnie Davila and Lisa Mendez; sister-in-law and brother-in-law, Doris and Roger Smith, and their children, Molly and Robert; along with numerous aunts, uncles, and cousins.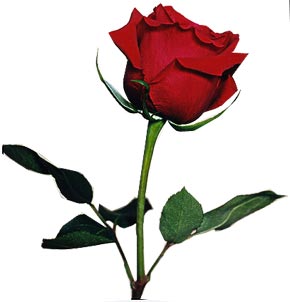 Williams, John Mitchell "Mitch"
Grandson of Brenda Brown and husband Pete

Inline Image Not Displayed
June 19, 1987 - May 9, 2016
"Life isn't about the breaths you take; it's the moments that take your breath away." --George Strait If I were still alive, I'd introduce myself while looking directly into your eyes, speaking to you as if we'd been friends forever. I'd tell you that my name was Mitch, that I was 28 years old and that I grew up in College Station. Within a few minutes, you could easily see my inner light, my sense of humor, my dynamic nature. What you might not discover—until we got to know each other better—was that the hardest battle I had ever fought had been against a bottle; this formidable fight ended with my death on May 9, 2016. But while my ten-year struggle with addiction didn't define my life, my overwhelming desire for sobriety led me to see the world with more appreciative, more compassionate eyes.
I was born John Mitchell Williams on June 19, 1987, to my parents, John "Mark" Williams and Cara "Jan" Frailicks Williams Sosebee (by the way, nineteen was my favorite number—keep an eye out for it). Dad worked for the City of College Station Electrical Department while Mom was the best hair stylist in town and is now a sales consultant for Armstrong McCall. About three years later, Mom married Jeff Sosebee, my stepdad, so I ended up the BEST "big brother" to three sisters: Audri Nicole Williams (of Bryan), Cara Elise Sosebee (of College Station—whom I always called "Weez") and December Colson of College Station. Naturally, my sisters thought I had hung the moon—maybe it was the fact that I would play hide and seek with them for hours and enthrall them with my storytelling ability (developed at an early age); perhaps it was my natural leadership qualities. It could have been that they admired my zest for life, which continued to grow along with my passion for music (especially Austin City Limits), drama and athletics. In high school at A&M Consolidated, I played, football, threw the discus and hung around with my posse of friends…that is, when I wasn't out hunting or down at Camp Creek, fishing in my favorite spot. I was a class favorite, probably because I never met a stranger and, some girls said, I looked good in anything, even when my clothes didn't match. They said I was "handsome but didn't know it," whatever that means.
After graduating from Consol in 2006, I tried school at Blinn and then Texas Tech, but what I really wanted to do was to get to work. So I took an apprenticeship learning fire sprinkler installation and even got to work on the system at Kyle Field, which always seemed to impress local girls. But I stopped looking for love after I spent an evening exchanging admiring glances with (and finally met) Deidre Tripp at an Academy of Country Music Awards event held at Smitty K's on April 19, 2015—there's the number nineteen, again! Anyway, our first dance was to "Girl Crush" by Little Big Town—which probably seems weird, since we were the only ones dancing, but it worked! Throughout our courtship, Deidre was the first woman to love me for the man that I was, and she became my rock as I faced my struggles with alcoholism, on the long road to recovery.
In fact, I became fascinated with the study of addiction. Deidre supported me as I developed myself through this critical period and found peace in doing the things I loved: fishing, meditating, golf, cycling, cooking and eating, dancing anywhere and journaling about my journey as I found my way through sobriety. I adopted a philosophy of "Do Good, Be Good, Feel Good, See Good." For two-and-a-half years, it worked, and because my own struggle had made me a better man, I also became a better listener and counselor to others who needed help. I was genuinely interested in other people: folks said I had a way of making them feel as though they were the only person in the room after we became instant friends. But I knew that this ability to connect with others began with my own deep personal connection with God. I knew that even though I was imperfect, I was still loved as His son, that I was important to Him as an individual. This understanding allowed me to see others as sons and daughters of God, too—they were unique and special, worthy of my time.
Aside from Deidre, my family also never stopped loving me, especially in my darkest hours. We still went to the beach every year—Destin, South Padre Island or Cancún—renting a huge beach house together; I always managed to tip over somebody's golf cart while driving. They put up with my love for bright colors (like magenta and orange), loud Hawaiian shirts, pickles and spicy food—I loved Tabasco on almost everything. When I needed to talk, they'd listen. When I needed peace, they'd send me pictures of doves and tell me they loved me, no matter what. I will miss our family gatherings, especially getting together for Weez's future graduation from UT—finish strong, Weez!
Remembering me now are my beloved Deirdre and my family, including my parents, Jan & Jeff Sosebee, Mark & Lesa Williams, my sisters—Elise, Audri, and December—and my grandparents: Pete "Pops" Frailicks and Granny Brenda, Linda "Noni" and Alan Menefee, Winston & Mary Sosebee, and Mary Keown. I loved spending time with my cousins, who also remain: Skoti Frailicks, Bret Frailicks, Ryan Frailicks, Tyler Frailicks, Lance Robinson, Lauren Robinson, Shelby Robinson, and Jason Williams. I will be watching over my nephew, Tristan Williams, as he grows up.
I have joined my great-grandparents, Granny and Honey and my "Papaw," Bobby Williams, who I expect will pick up where he left off showing me the ropes.
My family and friends will gather from 12:00 Noon - 1 PM on Monday, May 16, 2016 at Grace Bible Church, 700 Anderson St. in College Station for visitation and to share stories about me. My Life Celebration will follow at 1PM also at Grace Bible Church. I will then be laid to rest in the College Station City Cemetery. My family hopes to see everyone at a reception following my graveside services at Wellborn Community Center.