Our Parents
Samuel L. Montoya
Obituary

October 5, 1914 - July 1, 2013

Samuel L. Montoya, 98 of Bryan passed away Monday, July 1, 2013 in Bryan. Funeral services are set for 10 a.m. Saturday, July 6, in the Chapel of Trevino-Smith Funeral Home. His grandson's Carlos and Xavier Montoya will officiate. Burial will follow in the Restever Memorial Park. Visitation will be from 5 to 8 p.m. Friday, July 5, with a 6:30 p.m. Vigil Service in the Funeral Home Chapel.

Born October 5, 1914 in Sour Lake, Texas he was the son of the late Santiago R. and Belen (Luna) Montoya. He was an avid fisherman and enjoyed tacking his children camping and fishing whenever possible. He was a loving father, grandfather, great grandfather, and friend and will be missed by all who knew him.

He is preceded in death by his parents; his loving wife, Antonia Montoya; a son, Samuel Montoya Jr.; four brothers, David, Paul, Moses, and James Montoya; and two sisters, Connie Dillion, and Willie Mae Villanueva.

He leaves to cherish his memories, three sons, Jacob and his wife Jackie Montoya, Isaac and Mary Ann Montoya, and Richard and Eva Montoya; two daughters, Naomi Smith, and Orpha and her husband Larry Hart; two sisters, Esther Montoya, and Annie Garza; 18 grandchildren and 25 great-grandchildren.

Leila Frances (Moehlman) Gregg
May 22, 1915 – April 28, 2013

In the early morning hours of Sunday, April 28, our beloved Mother passed peacefully into the arms of her precious Lord and Savior. A gathering of family and friends will be held at Memorial Funeral Chapel in College Station on Wednesday, May 1, 2013 from 6:30 to 8:30 pm. A Memorial Service celebrating her life will be held on Thursday, May 2, at 2 p.m. at Memorial Funeral Chapel in College Station with her Pastor, Rev. Doug Dickey officiating. Interment will follow in the College Station City Cemetery.

Leila Gregg was born on May 22, 1915, in Bryan, Texas, to Charles F. and Ora Carroll Moehlman. She was the third of seven children born to this union, with her twin sister Louise entering this world only minutes later. Although Leila weighed just slightly over three pounds at birth, she miraculously lived to raise a family of her own, following the examples set forth by her parents, our Big Mom and Big Dad.

Big Dad was a blacksmith by trade (his shop building still stands on North Bryan Street), catering to the needs of farmers and ranchers of the Brazos Valley. As a loving couple who provided stability and security for their family, Big Dad and Big Mom were pillars of strength during the depression years. Leila learned early the value of hard work and honest dealings in all things. Most importantly, she was raised to know and love her Lord, and she lived for and served Him faithfully all her life. Her mother and her grandmother, Della Wootan, were founding members of the Bryan Freewill Baptist Church, where Mom remained a loyal, devoted member until her death Sunday.

After graduating from Bryan High School in 1932, she attended McKenzie-Baldwin Business School before going to work as an operator for the telephone company. Then, on June 11, 1937, Leila married the love of her life, Ernest Gregg, a career postal employee who retired as College Station Postmaster in 1971. She shared later with her family that her marriage had meant tremendous changes in her life, for she now was on her own to handle all the duties of a homemaker, whereas before marriage she had shared such chores with other family members. Nonetheless, she persevered to become an excellent cook, housekeeper, nurse, listener, confidant, teacher, and example for her own four children.

When the Memorial Student Center opened on the A & M campus in 1951, Leila went to work in the Guest Rooms Dept. as a Desk Clerk/PBX Operator, then several years later transferred to the Texas Agricultural Extension Service, finishing out her working years as secretary to Director John Hutchison. She met many people during these years who remained friends for life.

Leila was preceded in death by her parents; her husband of 46 years, Ernest Gregg; her brothers, Charles F., Jr. and E.C. (Buddy) Moehlman; and her sisters, Louise Tomayko, Doris Thompson, and Lillian (Bitsy) McCurdy.

She is survived by her sister, Alta Faye Kirk of Bryan, Texas; two daughters and their spouses, Linda and Robert Goebel of New Braunfels, Texas and Della and Jack Holcomb of Bryan, Texas; two sons and their spouses, Glenn and Mona Gregg of Hamden, Conn., and Gordon and LaNell Gregg, of College Station, Texas; 14 grandchildren; 27 great grandchildren; and 2 great-great grandchildren; as well as a host of nieces, nephews, cousins, and special friends. Mom never met a stranger-you were her friend that she had just not met yet!

Our family extends a heartfelt thank you to Mom's many caretakers and physicians who ministered to her needs over the last years of her life. In lieu of flowers, should you be so inclined, donations may be made in her name to the charity or church of your choice.

Cecilia Schultz Cargill
|
June 18, 1917 – February 20, 2011

Cecilia Schultz Cargill, 93, of Bryan, passed away Sunday morning February 20, 2011, at St. Joseph Regional Health Center in Bryan.

Visitation will be from 5:30 to 8:30 p.m. Tuesday, February 22, at Memorial Funeral Chapel in Bryan. A rosary will be recited at 6:30 p.m. Tuesday, at the Funeral Home.

A Mass of Christian burial is scheduled for 10 a.m. Wednesday, February 23, at St. Joseph Catholic Church in Bryan with Reverend Monsignor John McCaffrey officiating. Interment will follow at Mt. Calvary Cemetery in Bryan.

Cecilia was born June 18, 1917, in Bryan to Mary Fickey Schultz and Gus Schultz. She married Thurston Cargill on November 1, 1936. She was a homemaker and a lifetime member of St. Joseph Catholic Church, the Rosary Society, and the Women's Guild. She attended St. Joseph School and Stephen F. Austin High School in Bryan.

She was preceded in death by her parents; her husband, Thurston Cargill; her son, Larry Cargill; her grandson, Todd Gregg; her sisters, Aline Schultz and Sr. Veronica (Gussie) Schultz; and her brother, Frank Schultz.

Cecilia is survived by her daughter, Elaine and husband Edward Gregg of Bryan; her daughter-in-law, Ann Marie Cargill of Houston; her grandchildren, Celeste and Pat LaCour of McKinney, Claire and Arthur Davila of Bryan, Sarah and Tony Davalos of Houston, Paul Gregg of Bryan, Reagan and Cynthia Cargill of Houston, Melanie and Walter Knowles of Houston; and 8 great-grandchildren, Ethan LaCour, Elisa Davila, Luke and Liza Davalos, Evan and Carissa Cargill, Walter and William Knowles.
She will be best remembered for her great love for her family and the many prayers she offered for their health and well-being.

Memorials may be made to St. Joseph Catholic School, 600 East 26th Street, Bryan, TX 77803.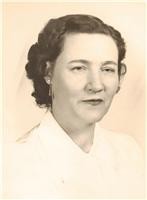 Ethel Marie Leighman
October 5, 1912 - November 23, 2010

Ethel Marie Leighman was born October 5, 1912, in Bell County, Texas, to Edward and Ada Jane Adkins Rumfield. The family moved to the Edge community when Ethel was a small child. She married James Lee Leighman shortly after she finished school in Edge. They were married for 60 years until his death in 1990. Mrs. Leighman worked as a waitress at Coach Norton's Pancake House, until she retired. She was a member of the Uplifters Sunday school class at Central Baptist Church and a devoted member and Past Matron of Bryan Chapter 222 of the Order of the Eastern Star.

She was preceded in death by her husband, James L. "Jim" Leighman; her parents; her daughter, Sue L. Nicholson; her older brother, Ira Rumfield and wife, Mildred; and her older sister, Gertrude Rumfield Barnett and husband, Homer. She is survived by her son, Earl Leighman and wife, Marilyn of Edge, two granddaughters, Deborah Nicholson of Bryan and Gail Austin of Austin, Texas.

Services were held Saturday at 2 p.m. at Hillier Funeral Home with interment following at New Church Cemetery in Edge, TX.

Helen (Young) Page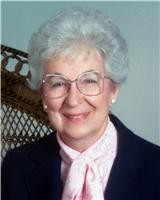 August 6, 1914 – July 18, 2010
Helen Y. Page, 95, passed away peacefully at her home in Scottsdale, Arizona, on July 18, 2010. A celebration of Helen's life was held at the Springs of Scottsdale, her home since 1990. A graveside service will be held in Payson, Utah. Messenger Mortuary, of Scottsdale, is in charge of the arrangements.
Helen was born in American Fork, Utah, on August 6, 1914, to Clifford E. Young and Edith Grant Young. She graduated from Brigham Young University, where she met her future husband, J. Boyd Page. They were married for over 50 years, until his death in 2001. His career as a university scientist and administrator resulted in their residing in many places: Missouri, California, Ohio, Texas, Iowa, Washington DC, Tucson, and finally Scottsdale. Fortunately she loved to travel, and they made numerous trips all over the world, which she documented in letters to her family in wonderful and entertaining detail. A woman of wide-ranging interests, she had a life-long passion for the arts and theater-a highlight of her student days at BYU was playing a leading role in Peer Gynt, and throughout most of her life she participated actively in drama reading groups.
While living in Bryan, Texas, in the 1950s, she became the public library children's "story lady," which evolved into a weekly radio program. Wherever she was throughout her life she would stop everything to listen to the Saturday matinee radio-broadcast of the Metropolitan opera. In Washington DC she taught herself weaving, learned to play the organ and tremendously enjoyed the arts scene. Throughout her life, she was a devoted service volunteer, including being a local Girl Scout troop leader in Texas, teaching English as a foreign language in several locales, and holding numerous leadership roles in various organizations within the Church of Jesus Christ of Latter Day Saints wherever she lived.
After her husband's retirement, they moved to Tucson, where they spent winters. Summers were spent at their small cabin in Alpine, Arizona, where they loved to hike in the mountains, identifying the flowers and birds. But her greatest love was for her extended family, which includes five grandchildren and seven very energetic young great-grandchildren. Just a week before her death, many of her family participated in a pre-96th birthday party for Helen, at which she had a wonderful time playing with the youngsters. In her last decade, Helen's physical health began to deteriorate, although her alertness and enthusiasm for life did not. She suffered several fractures due to osteoporosis, necessitating lengthy rehabilitations. Throughout this period she exhibited tremendous pluck. Always somewhat feisty and outspoken, she scolded one physical therapist who was urging her to go faster in her walker, by sharply reminding him of her age. He grinned and said this is the spirit that keeps her going!
Helen is survived by a son, John B. Page, Jr. (Kay), Tempe, Arizona; daughter, Ann Birdsall (Bill), Halifax, Nova Scotia; sisters, Edith Harris, Chicago, and Miriam Farnsworth, Salt Lake City; grandchildren, Sarah Birdsall Morrison (Gerald), Stephanie Birdsall (James Cahill), Tom Birdsall (Leann), Rebecca Page (Wolfgang Peti), Elizabeth Page Glanville (Lee); great-grandchildren, Madeleine Cahill, Clare Birdsall, William Morrison, Robert and Ethan Glanville, Forrest and Alana Birdsall.

Olga Callie (Cain) Skrhak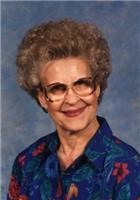 July 24, 1922 – August 20, 2010

Olga Callie Cain Skrhak, 88, of Bryan, passed away on Friday, August 20, 2010 at St. Joseph Regional Health Center in Bryan. Visitation will be held from 4:30 to 8 p.m. Sunday August 22 at Memorial Funeral Chapel in Bryan. A Rosary will be recited at 5 p.m. Sunday at the funeral home. A Mass of Christian Burial will be held at 12 noon Monday at St. Joseph Catholic Church, with Reverend Monsignor John McCaffrey officiating. Burial will be at Mt. Calvary Cemetery.

Olga was born July 24, 1922 in Bellville, Texas to Anna Krumrey and Paul D. Cain. She married Frankie Skrhak, Sr. June 17, 1939 in Madison County. She worked for Bryan ISD as manager of the school cafeteria and retired after 29 years of service. Olga also managed the cafeteria for St. Joseph School for 6 years and was a volunteer for St. Vincent DePaul for 6 years. She was a member of St. Joseph Catholic Church, the Rosary Society, and the Women's Guild.

She was preceded in death by her parents, Paul and Anna Cain; her husband, Frank Skrhak, Sr.; sister, Ruth Boyer; and great-great-grandson, Michael Ware.

Olga is survived by two sons, Frankie Skrhak, Jr. and wife, Vickie of Somerville and Jimmie Skrhak of Bryan; five grandchildren; eight great-grandchildren; and two great-great-grandchildren.


Virgie Lee "Billie" Swafford
August 7, 1919- Nov. 18, 2010

Virgie Lee "Billie" Swafford, 95, of Johnson City, Texas, formerly of Bryan, went home to Heaven on Thursday, November 18, 2010. There will be a graveside farewell service on Saturday, November 20, 2010 at 3:30 p.m. at College Station Cemetery.
Billie was born in Gonzales, Texas to William Marvin Smith and Josephine Agnes Wood Smith. She and her two sisters and one brother attended school in Gonzales and Yoakum. She further attended Baldwin Business College. She met and married the love of her life, Emmett Stevens Swafford in 1936.
Billie was always in demand as a fantastic secretary, beginning her career with the gas company in Yoakum. During the war years she worked for the Yoakum school district. Later she worked for an oil exploration company. After moving to Bryan in 1952, when Emmett was transferred to another highway department position, she worked for the Bryan Air Force Base, as well as for Texas A&M in the Military Science Department.

Billie and Emmett were strong Christians. They served as teachers for the 17 to 24 year old class at Central Baptist Church. She loved to read, and loved her bible best.

Billie is preceded in death by her husband, Emmett; her sister, Lillie Marie Welch; and her brother, Henry L. Smith.

She is survived by her daughter, Stephanie Colunga and husband, Dan; her son, William E. "Bill" Swafford and wife, Mary Ann; granddaughters, Kim Chavarria and husband, Mike, Rochelle Carnes and husband, Trenton, Kristan Swafford; and grandson, Craig Colunga and wife, Julia; and nine great-grandchildren

The family would like to thank Billie Timme and the staff at LBJ Medical Center for the excellent loving care they have given our mother.

A.J. Winn (1915-2010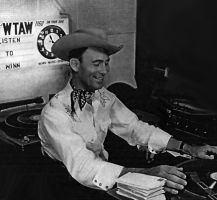 September 5, 1915 - February 24, 2010

A.J. Winn, 94, of Bryan, passed away on Wednesday, February 24, 2010.

Burial will be on Saturday March 6, 2010, at 2 p.m. in Gum Springs Cemetery, one mile East of Flynn, Texas on FM 977. Arrangements by Cozart Funeral Home in Normangee.

Born on September 5, 1915, to Claude and LouWeta (Jones) Winn, in Leon County, Texas, Alexander Joe Winn was the second born of seven children. He attended schools in Flynn and Marquez.

In the late 1930's and early 40's, while farming and ranching in the Clear Creek area, he played fiddle and guitar in a band composed of his uncle, brother, and cousin. They would play on Saturday nights in the homes of people that enjoyed early day entertainment. During the depression, he broke horses and also worked on county roads for fifty cent a day. He was paid an extra two dollars a day for the team of horses he provided.

Having some of the best hunting dogs around, he would coon hunt at night during the week catching as many as ten to fifteen coons and ringtail cats in one night. He would sell those hides to Sears & Roebuck Company for five dollars a hide. In those days that was a lot of money, which he often told his grand children, when telling them about his hunting experiences and how good his dogs were at hunting.

It was said by "ole timers", that when A.J. was about 15, he was offered ten dollars to ride a horse that had never been ridden. The horse was tied to a tree by the icehouse, in down town Flynn, on a busy Saturday morning. He asked his brother Claude Maxwell, to hold the horse until he could get in the saddle, where upon the bucking took place, down main street, up the railroad tracks, over piles of crossties, back down main street, scattering people right and left on the sidewalks, back across the railroad tracks and up the road toward Marquez! The horse bucked so hard that A J's nose bled, but he rode that horse! When the owner of the horse refused to pay him the ten dollars, saying it was a joke, A J's brother, Claude Maxwell, who was only 13, hit the man in the mouth for reneging on his offer, knocking him off the porch. The man landed on the wagon tongue between two horses, scaring the horses. They ran away with the wagon, with the man still astraddle the tongue. A J said he never did get his ten dollars for the ride, but did get a good laugh at seeing a fat man bouncing on the wagon tongue, as the horses ran through town.

In 1937, while playing for a dance in Bald Prairie, he said he met a pretty girl named Esther Price, and told her that night that he was going to marry her. Six months later, they were married.

In 1947, he formed a hillbilly band, A.J. Winn and the Melody Playboys, and played dance halls, square dances, SPJST halls, and rodeos though out Central Texas. The band was so popular, WTAW AM radio, then owned by the Agricultural & Mechanical College of Texas, allowed the band to play a one hour show each Saturday. Within six months, the A J Winn radio show hit the airways for three hours everyday, six days a week. The show was such a success and received so much fan mail from local fans and fans from the surrounding counties, the post office put on a special delivery to the radio station.

In 1954, A J Winn was recognized by the Country Music Disc Jockey Convention in Nashville, as the number 3 disc jockey from the top 50 country music stations in the nation. He was also considered to play the role of Hank Williams Sr. when the movie of Hank's life was being considered.

In the early 1960's, the country music program, Pop Goes The Country show was being considered for television and A J was offered the job to host this new country show in Nashville. He turned down the offer because he did not want to leave Texas. Ralph Emery was hired and remained as host for many years.

Hank Williams Sr., Johnny Horton, David Houston, Hank Thompson, Carl Smith, Charlie Adams, Hank Locklin, Sonny James, Bob Wills, Ernest Tubb, George Jones, Gabe Tucker, Loretta Lynn, Webb Pierce, and Elvis Presley stayed in the Winn home when A J scheduled them for shows and dances in the area.

Elvis came and stayed a whole week with the Winns in 1952, so "I can travel with A J Winn and learn the music business", as he stated to A. J. when he arrived at the radio station one morning, driving an old black 1948 Chrysler car.

A. J. inspired many local talents such as Jimmy Copeland, Johnny Lyons, Fred Heine, Billy Bishop, George Young, Vernon and Dickey Newland, Nick Nichols, Bob Mabry, Sonny Sikorski, and Billy Cargill. He also wrote and co-wrote songs with Jerry Jericho and others.

After leaving the music business in 1967, he help John Carrabba get Gooseneck Trailer Company started by setting up a nationwide dealer network to market gooseneck trailers. Several years later, he moved back to Flynn to manage a cattle ranch owned by son Buddy Winn, and was regarded as "the best hand" at catching bad bulls and wild cattle that folks could not pen. He loved good horses and good dogs.

He was preceded in death by his parents; three brothers and two sisters; wife Esther, and sons, Joe and Dwayne Winn.

His is survived by a sister, Geraldine Hatchett; one son, Gerald "Buddy" Winn and wife, Sheri; nephew, Perry C. "Jimmy" Copeland and wife. Shirley. He is also survived by numerous grand children, great-grandchildren, nieces and nephews in addition to many fans and friends who remember growing up and hearing him say, "this is your ole DJ A.J. saying so long, keep those cards and letters coming. If the Good Lord's willing and the creek don't rise, I'll be right here tomorrow, same time, same place, WTAW 1150 on your dial".